Lily Wight
     Samhain – pronounced "sow – inn" and known presently as Halloween – is celebrated from sunset to sunset on 31st October to 1st November.  It is the most important Fire Festival or Sabbat on the ancient Wheel of The Year calendar.
     "Samhain" has been variously translated as "first frost" or "Summer's end":  opposing suggestions with the same meaning.  It is the name for November in ancient and modern Gaelic.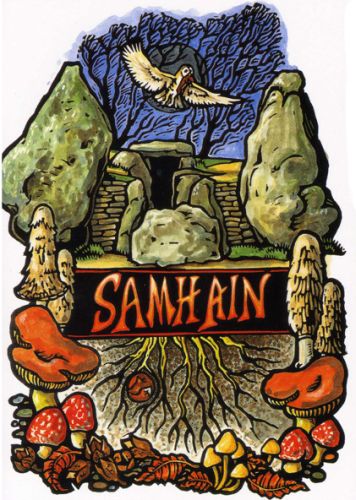 Samhain lies between The Autumn Equinox and The Winter Solstice.  It marks the death of the year and the end of the annual agricultural cycle.  Many ancient cultures throughout The Western Hemisphere regarded Samhain as their New Year's Eve.
     Samhain is the third and final harvest on The Wheel of The Year calendar.  After Lughnasadh (grain and cereals) and Modron (fruit and vegetables) herding communities drove livestock back from…
View original post 423 more words